BBC 'Documentary' by Robert Stuart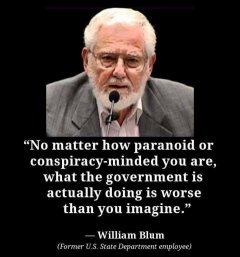 | | |
| --- | --- |
| | Media Critique (Media on Trial event on the left) |

"

Editor of the vehemently anti-Semitic newspaper Der Stürmer, Streicher was convicted of, in the words of the judgment, "incitement to murder and extermination at the time when Jews in the East were being killed under the most horrible conditions clearly constitut(ing) … a crime against humanity."

(The) pattern of the major U.S. news figures advocating aggressive wars even predated 9/11. Three-time Pulitzer Prize winner Thomas Friedman published a strident call for war crimes including collective punishment of Serbs and the destruction of their water supplies over the Kosovo crisis (..) Sadly, the words of Nuremberg Prosecutor Griffith-Jones concerning the propaganda of German journalist Julius Streicher hold considerable meaning today for some of the most prominent journalists in the country which, 60 years ago, provided the guiding light at Nuremberg: 'Streicher "made these things possible – made these crimes possible which could never have happened had it not been for him and for those like him.'

(...) Unfortunately, 60 years later, little progress has been made. War propaganda is still legal and very much alive – flourishing, in fact, as demonstrated by periodic calls for one more invasion of a country which has never threatened the U.S.: Iran. As matters stand today, with the United States still the world's preeminent military power, the American propagandists who enabled Operation Iraqi Freedom and other wars of aggression have little need to worry about their legal responsibilities under the Nuremberg principles. - A strong case can be made, though, that they have blood on their hands."

-- Peter Dyer, US Journalists & War-Crime Guilt, 2008, Consortium News

As a sociologist, who has researched Western media reports on NATO-targeted nations for years now, I must conclude that the Western media (corporate and state) today function as one single propaganda apparatus. Homo Sociologicus, Lars Jorgensen

- by Clarity of Signal

Jonathan Cook on Trusting Politicians and the Media

(FB, Sept, 2017)

"The biggest division on the left is not on substantial political matters but between those who understand that the political and media elites are manipulating the public discourse to weaken us and those who accept *their* argument that claims of such manipulations, smears and mind-games are just conspiracy theories.
"
The victim of mind-manipulation does not know that he is a victim. To him, the walls of his prison are invisible, and he believes himself to be free.
Aldous Huxley
"
Putin has stolen US election so that Trump would make war on Russia.
Luciana Bohne, April 2018
Risk of Totalitarian Control
Corporate Control 'Alt. Media'